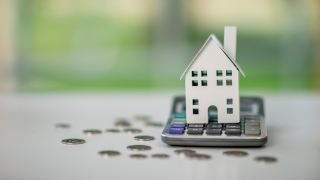 5 Common Mortgage Misconceptions
Jun 26, 2023
With an overwhelming amount of information floating around, it can be hard to decipher between mortgage misinformation and what it takes to become a homeowner. We're here to set the record straight on some common assumptions regarding the home loan process. Below are the top five mortgage misconceptions our team frequently hears.
Myth #1 - A homebuyer needs 10%-20% for the down payment.
A 20% down payment is only required if you are looking to avoid paying PMI (private mortgage insurance). Depending on personal circumstances and your choice of home, you may qualify for 3.0% or even 0% down payment options (not including closing costs).
1
Each loan program has different requirements, and each situation is unique. This is a great reason to speak with a lender first, so you can find out which loan option best fit your needs and what that loan program will require for your down payment.
2
Myth #2 - Your down payment covers your closing costs.
Your down payment is not the only amount you need to bring to closing, and it does not cover your closing costs.
3
Down Payment - The portion of a home's purchase price that is paid in cash and is not part of the mortgage loan. 4
Closing Costs - The customary costs above and beyond the sales price of the property that must be paid to cover the transfer of ownership at closing; these costs generally vary by geographic location and are typically detailed to the borrower at the time the loan estimate is given. 5
Myth #3 - It's cheaper to rent than to own.
Buying versus renting is a never-ending debate because it depends on your personal circumstances. There are several factors to consider when comparing buying versus renting such as equity, rent, appreciation, stability, pride and more.
6
If you're ready to own your own home, speak with a mortgage lender today to find out your options.
Myth #4 - I need exceptional credit to purchase a home.
Just because your credit isn't exactly spotless doesn't mean you can't be a homeowner. Lenders look at several factors — like your income, property type, assets, and debt levels — in addition to your credit score when deciding if you qualify for a mortgage.
Myth #5 - You should buy a home for the maximum mortgage you qualify for.
It's not really about how big of a loan you can get, but what you can afford to pay each month on top of your other expenses. Keep in mind that unexpected home expenses are going to happen. Talk to your lender and decide on what a good monthly payment looks like for you.
It can feel impossible to know what is accurate with the excessive amount of misleading information that circulates. Your mortgage loan originator is here to guide you throughout the process and provide you with quality information throughout your homebuying journey. Reach out to a mortgage professional near you to
get started today!
DSLD Mortgage, LLC NMLS 120308 7660 Pecue Lane, Suite 300 Baton Rouge, LA 70809. 1-844-375-3684. For licensing information, visit www.nmlsconsumeraccess.org. All offers of credit subject to credit approval.