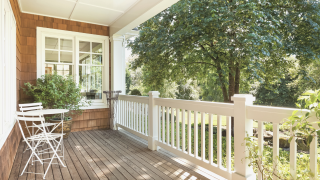 What is a USDA Loan and How Do I Qualify?
Feb 23, 2023
A USDA loan (or RD loan) is a government-backed loan offering 100% financing in eligible rural or less densely populated areas. This Guaranteed Loan Program assists approved lenders in providing low- and moderate-income households the opportunity to purchase a home with no money down for those who qualify.
The USDA loan program is a great option for qualifying purchasers and is designed to "improve the economy and quality of life in rural America". Let's dive in on how this loan program works and who can qualify.
What is an eligible rural area?
There is a wide array of eligible areas which qualify for a USDA loan, and while it's a common misconception that only "farmland" like areas can qualify, you may be surprised by areas that are eligible. Check out the
USDA's Eligibility Site
and enter a specific address for determination or just search the map to review general eligible areas.
What are the income limits?
Income limits are based upon the number of people living in the home and vary by geographical area. Common current income levels in the Gulf South region are:
Family of 1-4: $103,500
Family of 5-8: $136,600
However, you can
Check your area's current income limits here
Benefits of the USDA Loan
100 percent financing - no down payment required.

Closing costs can be financed up to the appraised value.

Gifts permitted for closing costs.

Not limited to first-time homebuyers.

Lower guarantee fee than traditional mortgage insurance.

No maximum purchase price limit.
How Do I Know if a USDA Loan is Right for Me?
A USDA Loan allows borrowers with moderate to low income to purchase a home with no money down while enjoying low-interest rates.
The USDA Loan does require mortgage insurance for the life of the loan so if you can make a 20% down payment, you may prefer to look into a Conventional loan with no mortgage insurance payment.
The Bottom Line
The Rural Development loan's full name is the USDA Single Family Housing Guaranteed Loan Program. However, the program is more commonly known as the USDA Loan. This loan program was designed to help single-family home buyers while stimulating growth in less-populated and low-income areas and is a great loan option for those who qualify.
"In short, USDA home loans are putting people in homes who never thought they could do anything but rent."
1
It offers low rates as well as low guarantee fees.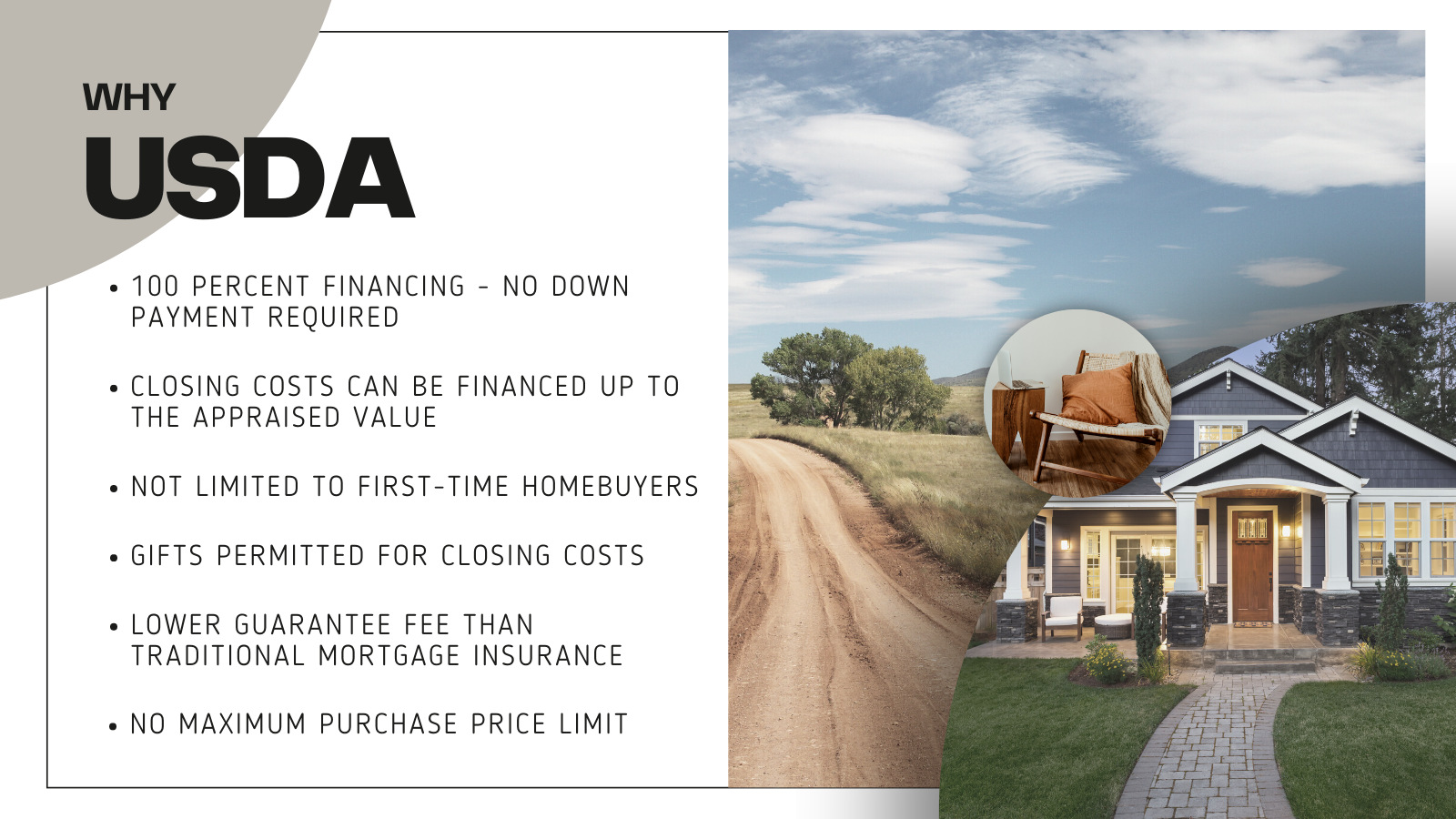 Purchasing A Home With A USDA Loan
If you are in the market to purchase a home and are considering a USDA Loan as one of your lending options, getting started is easy:
Speak with one of our licensed mortgage loan professionals who can review your income and credit as part of our prequalification application process.
Once we have reviewed your information and it is determined that you meet USDA mortgage loan requirements, your licensed loan originator can issue you a pre-qualification with your maximum home purchase price.
Want to compare with other loan programs? No problem, just ask your loan originator for a free loan comparison. This is your homebuying experience, and it is our job to ensure you are getting the best loan option to meet your needs.

DSLD Mortgage, LLC NMLS 120308 7660 Pecue Lane, Suite 300 Baton Rouge, LA 70809. 1-844-375-3684. For licensing information, visit www.nmlsconsumeraccess.org. All offers of credit subject to credit approval.