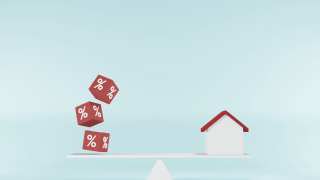 Your Guide to Navigating Current Mortgage Rates
Jan 16, 2023
Interest rate fluctuation plays an important role in both our economy as well as our day-to-day lives. They affect everything from the cost of borrowing money to the return on investments.
When it comes to mortgages, homebuyers usually focus on two main things, home price and monthly payments. While buyers tend to put more attention on the impact that home price has on their monthly payment, they often fail to see the even bigger impact an interest rate plays on their monthly mortgage payment. While a lower interest rate will mean lower monthly mortgage payments, a higher interest rate means higher monthly payments.
Interest Rates Impact on Affordability
When it comes to home buying, affordability is key. But what exactly is affordability? Simply put, affordability is based on how much house you can buy for a given price, and interest rates play a big role in this. The higher the interest rate, the less affordable a home becomes.
This is why it's important to stay up to date on current interest rates when going through the homebuying process. If they start to rise, it could mean that your dream home will become out of reach. For instance, based on the example below, say a purchaser's monthly budget for a mortgage payment is $1,700 per month. If they were to receive just 1 point higher than 5.750%, their homebuying power would decrease significantly as they would no longer be able to purchase a home at $245,000. This rate increase is also costing them thousands of dollars more over the life of their loan.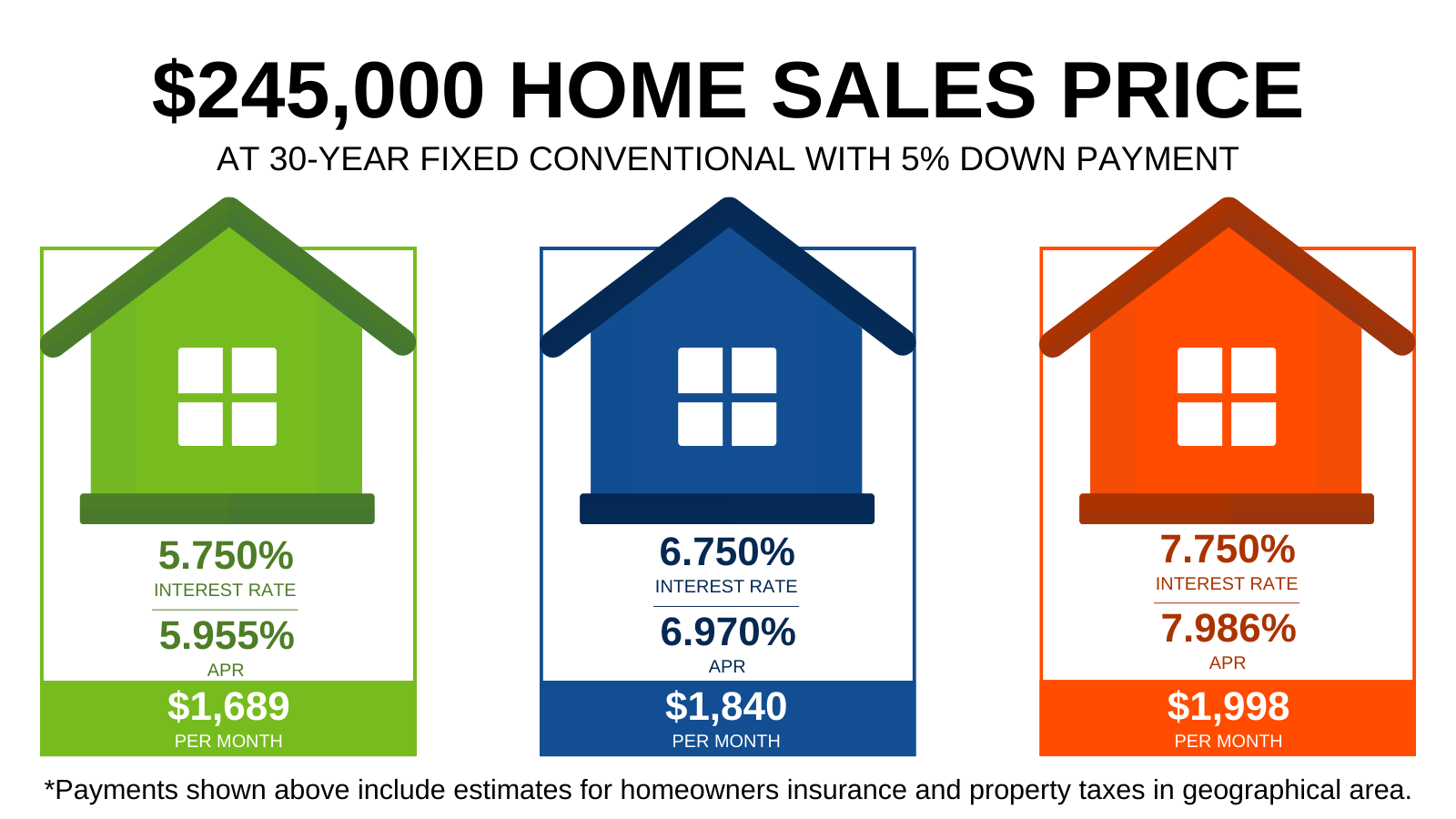 Finding Opportunity in Today's Market
In 2021, the real estate market was so hot that many buyers had to pay over asking price and struggled to get favorable terms. But today's housing market is allowing buyers more room for negotiation and discounts.
This sets the stage for a potential opportunity. Talk to your realtor about potential incentives sellers can offer. Many sellers are agreeing to give their buyers money to put toward paying for closing costs as well as paying for a rate buydown.
For instance, DSLD Homes is offering their buyers a 5.99% fixed interest rate (6.520% APR) on select DSLD Quick Move-In Homes. PLUS up to $10,000 toward closing costs and/or rate buydown and a free side-by-side refrigerator when using DSLD Mortgage and their preferred title company. Restrictions apply. This means they are offering their buyers the opportunity to save an average of around $240 per month on their mortgage loan payment. That equates to thousands of dollars over the life of the loan.
The Bottom Line
Even in today's fluctuating market, the time for your new home purchase could still be now. Stay focused on your goal and up to date on market changes. Just last year, buyers were getting turned down left and right due to being outbid by competition. In today's market, you, the buyer, have more power in getting your offer accepted.
Ready to get started? The first step to homeownership is getting pre-qualified. Not only will it put you at ease to know exactly what you can afford, it also lets the seller know you are a serious purchaser; and you have the financing to back up your offer.
*Offer available for qualified buyers of certain DSLD homes in certain communities and subject to credit approval. Must execute purchase agreement between 01/01/23 and 01/31/23 and home must close on or before 03/31/23. Must use DSLD Mortgage (affiliate of DSLD Homes) and Seller's Selected Title Company to qualify for special interest rate and closing cost and/or rate buy down incentives. APR based on the following loan terms: Price $265,000 with 30-Year Fixed Conventional at 10% down payment Other restrictions and conditions apply. Not all borrowers will qualify for special interest rate. Financing by DSLD Mortgage, LLC, NMLS 120308. 7660 Pecue Lane, Suite 300 Baton Rouge, LA 70809. Licensing information available at www.nmlsconsumeraccess.org. Revised 01/01/23. Get an official Loan Estimate before choosing a loan. Use of a specific settlement service provider or business is not a requirement or a condition of applying for and/or obtaining a mortgage loan with DSLD Mortgage.